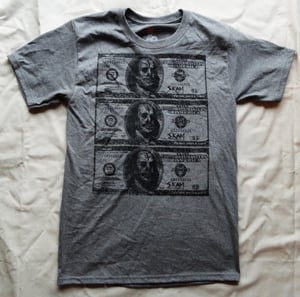 $

20.00
First time ever available to the general public
Resist your Corporate Masters T-shirt
100% Cotton
Immense Detail and hidden messages in the design.
All hand silk screened and produced locally in the heart of PDX
Comes with 20 SKAM stickers.
Sizes available are
Small
Medium
Large
XL
XXL
XXXL
please allow 2-3 weeks for delivery.